A safety issue has been identified with Glen Dimplex Home Appliance Ltd manufactured Belling Gas Hobs Gas Supply Elbow Joint installed in holiday homes and caravans manufactured after May 2019.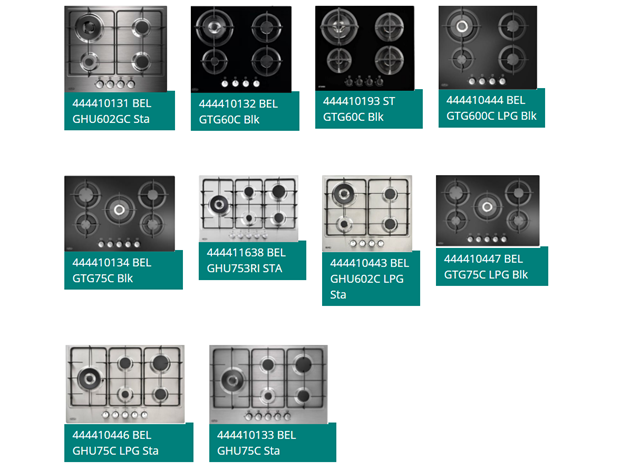 The risk associated with the product is that of fire as the gas supply elbow joint from the gas hob to the gas supply to the property may fracture, which can cause gas to leak through the fracture and presents a serious fire risk which could pose a risk to health, or even death. The brand is Belling. The batch numbers and the barcodes are unknown. The type of models can be viewed below: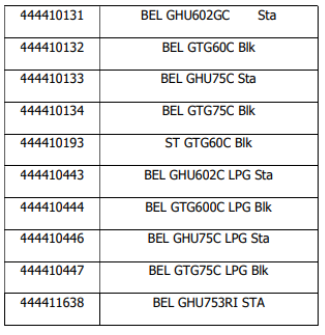 Glen Dimplex Home Appliances limited have confirmed approximately 100 products have been sold to customers in the Republic of Ireland. An update to the number of products affected will follow.
What to do:
it is vitally important that consumers do not use their gas hob. They MUST isolate the gas supply immediately, by turning off the isolation valve to the appliance, or to the holiday home or caravan. It is vital that all Belling gas hobs detailed above, installed in a holiday caravan manufactured after May 2019, are urgently inspected, and modified. This will be conducted free of charge. Until the modification is completed by a Registered Gas Installer (RGI), once the simple modification is completed, the hob will be safe to use.
If you own one of the affected hobs, or have any concerns, please contact Belling via their email address contactus@belling.co.uk or by telephone on 01 691 7111